Patron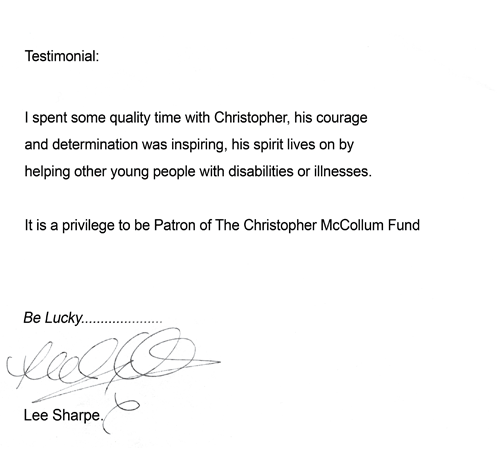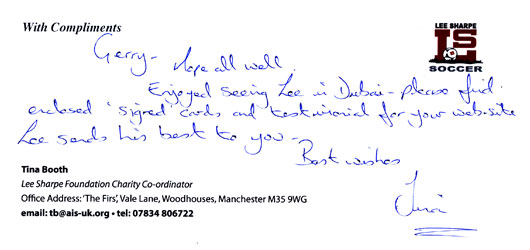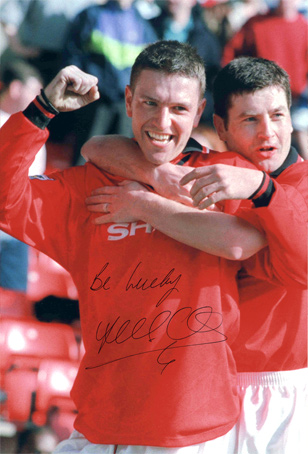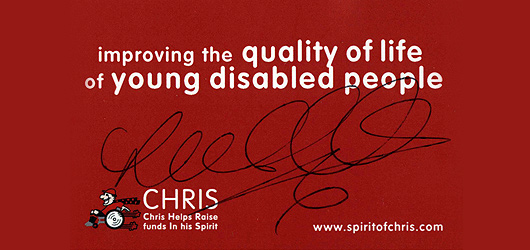 "Gerry and Geraldine are delighted Lee Sharpe has agreed to be our patron.
Gerry said "Christopher met Lee in 1996 in the Europa Hotel. The time Christopher spent with Lee was one of the best times of his life. Meeting Lee started a chain of events for Christopher that still continues today. We felt, along with Jimmy and Sandra, it would be wonderful to see Lee as patron. Being a past Man United player means a lot but more important is something we know Christopher would be proud to see. We also feel Lee's personality will enhance the spirit of the charity. We also admire the work Lee is doing to help underprivileged children through the Lee Sharpe Foundation¹. Our thanks to Lee for supporting the charity in this way".
Jimmy Curran is delighted that Lee Sharpe is joining SpiritofChris.
Jimmy says "I have known Lee since he joined Man United and know what a wholehearted and generous person he is. He was one of the most popular players of his era with a devoted fan base – including a large number of female fans. I know that he will be a valuable addition to the charity and having Lee as patron will help us raise as much money as possible to help young people with disabilities to fulfil their potential".
Lee Sharpe Foundation
The Lee Sharpe Foundation aims to improve the wellbeing of children by providing opportunities to gain confidence and facilitate the reintegration of children affected by poverty, war or natural disasters. In many countries people do not have access to sports and a healthy lifestyle. The Foundation also in Partnership with Ambassadors in Sport aims to help less fortunate individuals choose a positive path of life.
For more information visit: www.leesharpefoundation.com and http://www.ais-africa.co.za/about/endorsements/lee-sharpe